Facilities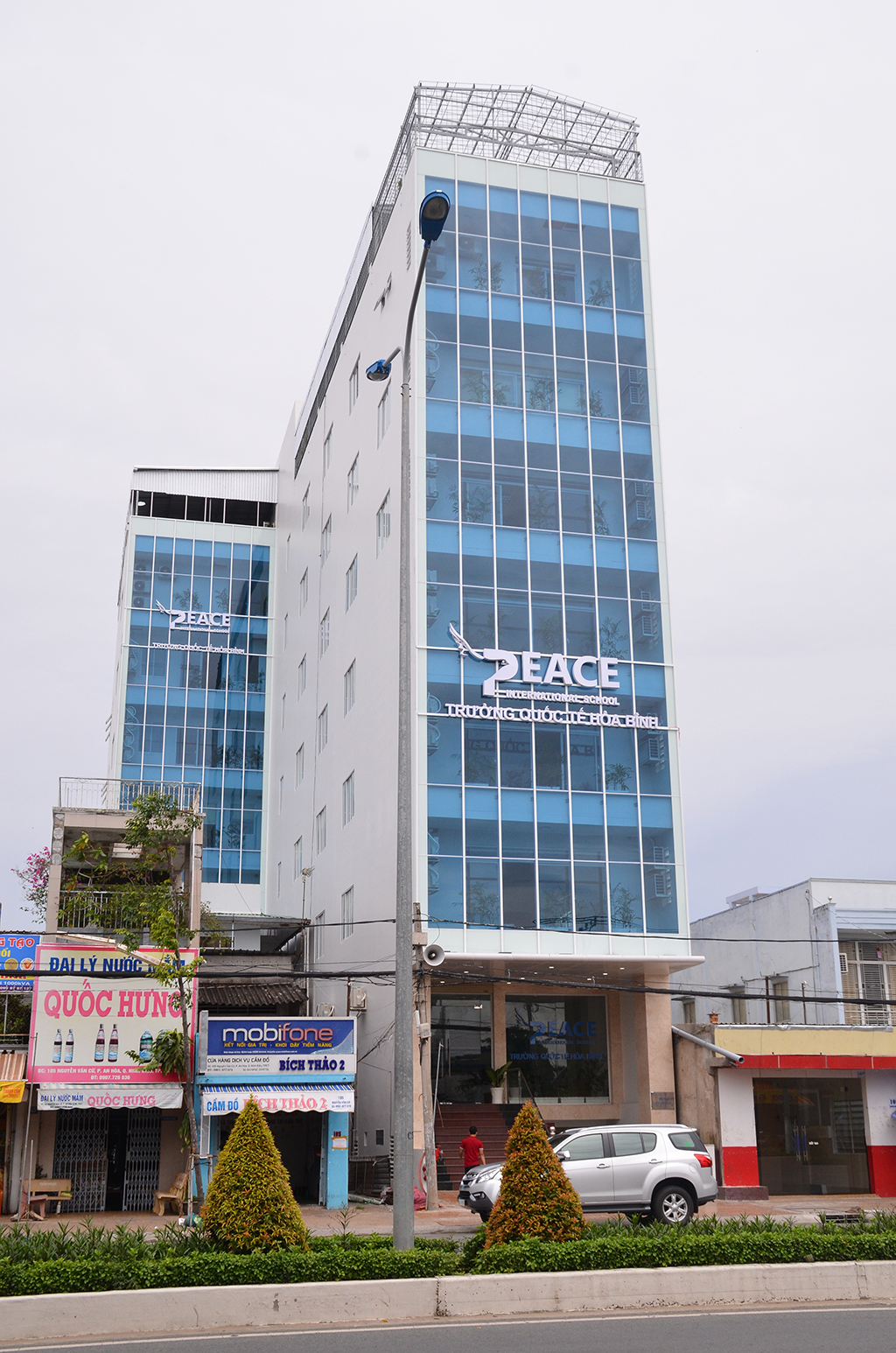 Peace International School, situated in the central district of Can Tho city, has international-level and advanced facilities which can fulfill all requirements for studying, health care, playing and relaxing of all the students. All the regulations of safety are strictly followed.
Students will study in a spacious, fresh and clean environment thanks to the good lighting system, the air-conditioned classrooms well-decorated with ornamental plants. The elevator and stairways are continually observed by security guards to make sure that all the students are safe while moving.
The spacious library is well designed for reading and stores about 2000 books in national language and foreign languages, on various subjects such as life skills, nature, arts, science, etc. Students can find lots of interesting and useful books here.
All the classrooms are equipped with advanced equipment including smart boards, cameras, sound systems, standard furniture that can provide ultimate conditions for learning and teaching.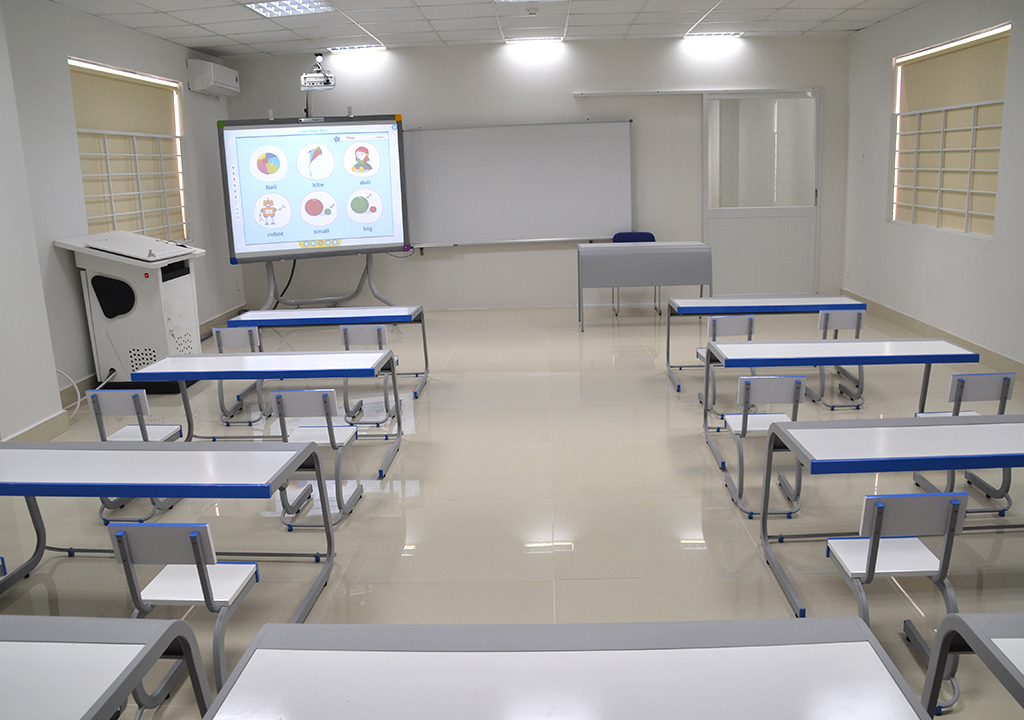 The pillow and blanket wardrobes are set up scientifically and separate to the learning space. In addition, every classroom is fixed with enough lockers for all students of the class so that they can arrange their belongings scientifically and build self-management skills.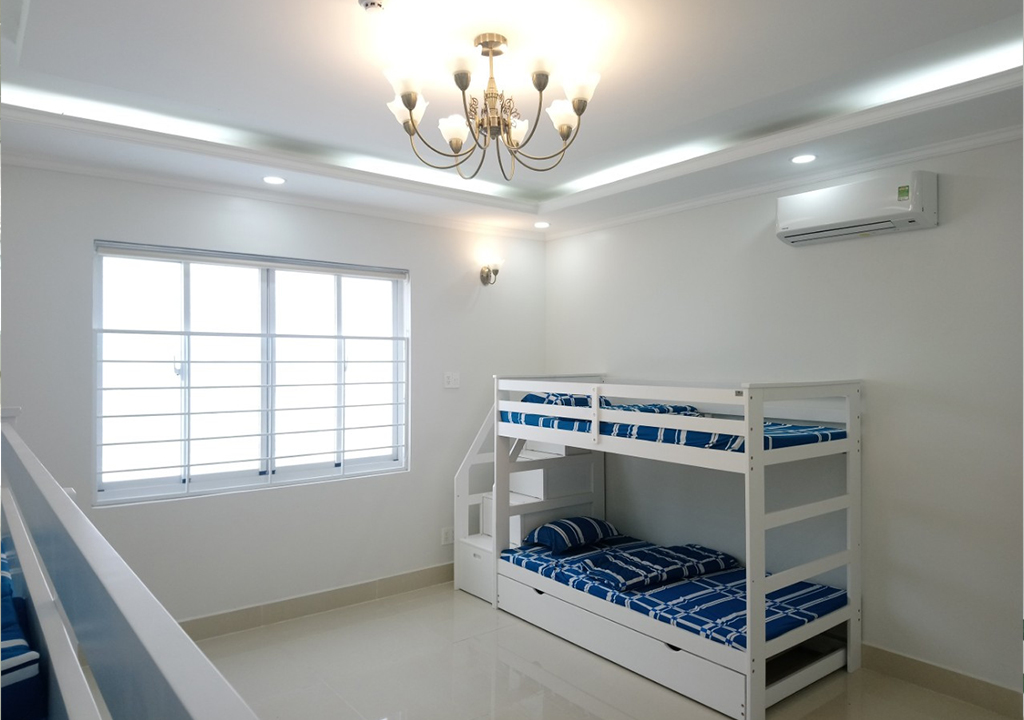 The modern subject classrooms are arranged specifically to make sure that studying is associated with practicing and reality. Consequently, the students will develop comprehensively.
The science laboratory is fully equipped with modern equipment.
The Music – Art room has various music instruments: guitars, organs, ukuleles…;
The computer room has brand-new laptops and quickly accessed Internet network so as to develop the students' talents for information technology.
Physical development is also an important aim of PIS comprehensive educational program. Therefore, the school has built an exercise area, covered with artificial grass and surrounded by plants so that the student feel secure and relaxed while exercising.
PIS also have an outside playground and sports zone, built separately with an total area of 1,158 m2, where the students play volleyball, soccer, badminton and basketball, etc.
The standard health room has enough equipment and imported medicnes to promptly and effectively handle when the students have health problems.
To provide day boarding service for all PIS students, the school has put up a modern, clean and spacious eating area and canteen which always keep food hygiene and safety. Consequently, PIS students can enjoy their nutritious and delicious meals in a relaxing atmosphere.
The restrooms are clean, comfortable, safe and distributed evenly in all the floors.